| | |
| --- | --- |
| Posted on August 6, 2015 at 7:15 PM | |
As summer continues with a cool gentle breeze, Fall is right around the corner and soon local landscapes will be filled with colors of red, orange, yellows and greens. Yet, Fall is exactly what brings excitment and anticipation as Xu will be having an art exhibition from September the 3rd to October the 4th at Le Musée des maîtres et artisans du Québec.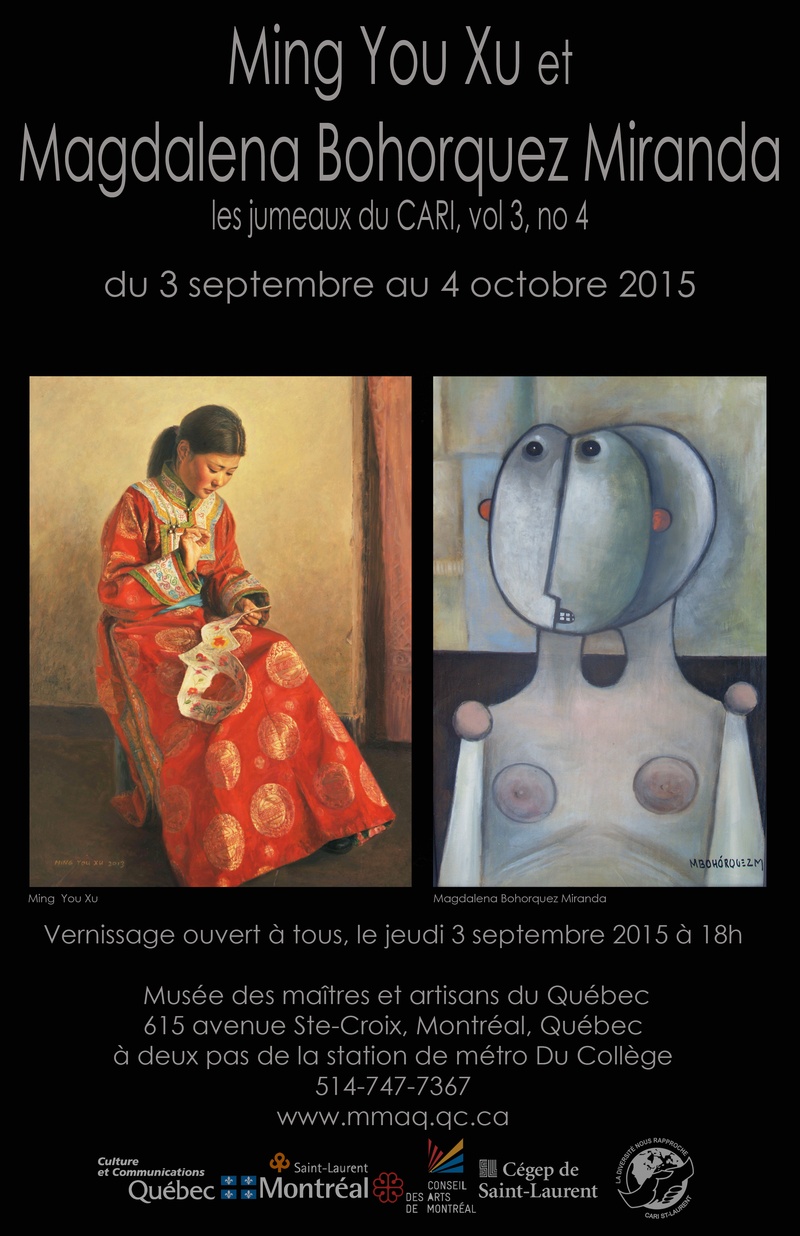 The Grande Opening which will be held on September the 3rd at 6pm will be free for attendees that night as the artists themselves will be present to give their speech and refreshments served. Feel free to come support Xu and invite your friends, family and collegues; come see some new and exciting additions of oil paintings from Xu's Mongolian Series.
Currated by the museum, there will be exhibitions from other masters and artists of various crafts to enjoy. With over a decade of exhibitions hosted by le Musée des maîtres et artisans du Québec (Museum of Masters and Artists of Quebec), you can visit their Website or Facebook Page for more info.